Fellow Ancapistanians,
Manatee Max has asked Taylor Made if they would make us some AnCap flags. We would need a minimum order of 100 for the pricing to be worthwhile. ( We're thinking the neighborhood of $19 to $25 + free shipping)
Taylor Made manufactures very high quality marine grade flags designed to take the punishment of the boating environment. Since they don't make them yet, I took the liberty of creating an image of what one would look like.
UPDATE: Taylor Made said they were "unable" to make this flag.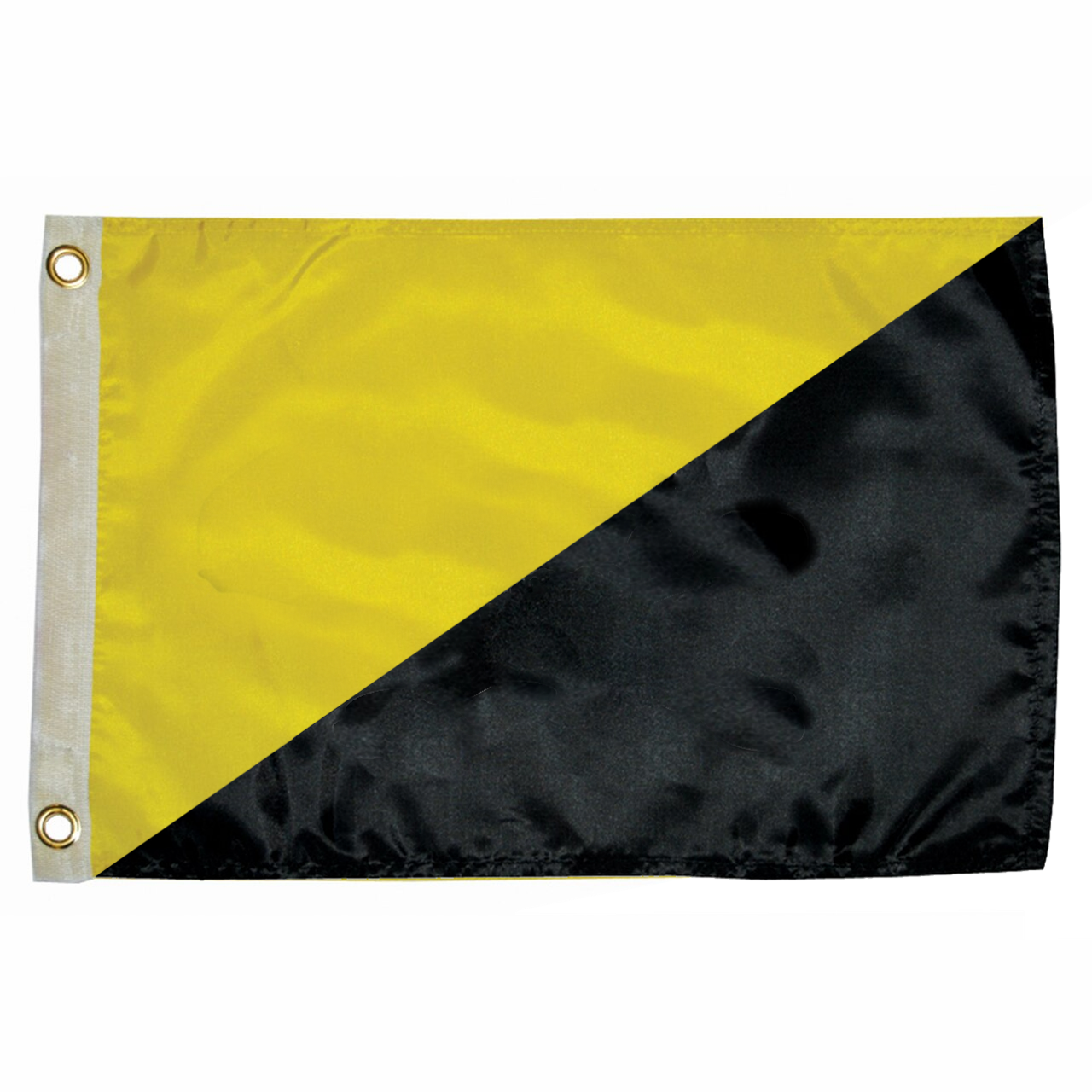 The flags Manatee Max currently offers from Taylor Made are like the examples in this link:
If I can get 99 people to say they want one. (no commitment to buy.) I'll place the order with Taylor Made and add them to our inventory here when they arrive. So.... What say ye?
Yea, E-mail us at Max@ManateeMax.com
Nay, That's okay, Max is cool with that too.
Either way, please share, retweet, etc... this link. Let's see how many of these yellow and black beauties we can get flying. Who knows? Maybe 100 will be way too few.
Thank you! Peace and prosperity to you all.
Max and Crew